Back to Home
Kadachikunnu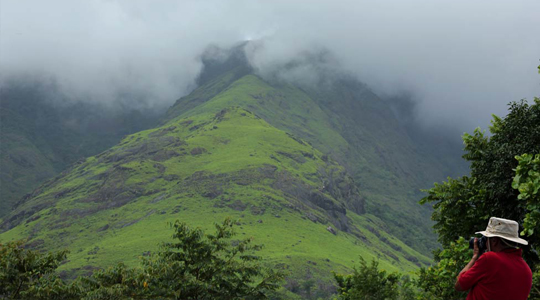 This is a small landscape tribal Village in Wayanad. It belongs to Mooppainadu Panchayath which falls under Kalpetta Taluk. Kadachikunnu is about 16km away from Kalpetta town. The blessings of nature have fallen on this forest bounded landscape site on a large scale. The culture and lifestyle of the tribal people living in this sightseeing area are said to have been impressed so many nature enthusiasts.
Since this exciting picnic spot is at an elevated location, tourists who love adventure often visit this marvelous place. The captivating views of greenery and misty mountain environments add luster to the spectacular scenes from this village. The breathtaking views of forests in Wayanad as well as the enthralling views of forests in Nilambur can be made true from Kadachikunnu village. The beauty of nature that can be assimilated from this picturesque place is absolutely outstanding and memorable.
Apart from viewing the endless scenic beauty of forests, visitors can also relax under the shelter of unpolluted air existing in this locality. From this enchanting view point, tourists can easily head towards the nearby cities such as Kalpetta, Mananthavady, Gudalur, and Kozhikode. Kadachikunnu village is surrounded by Sulthan Bathery Taluk towards North Nilambur Taluk towards South, Koduvally Taluk towards West and Mananthavady Taluk towards South.
Comments