Back to Home
Power line falls on Haiti carnival float, killing at least 18 people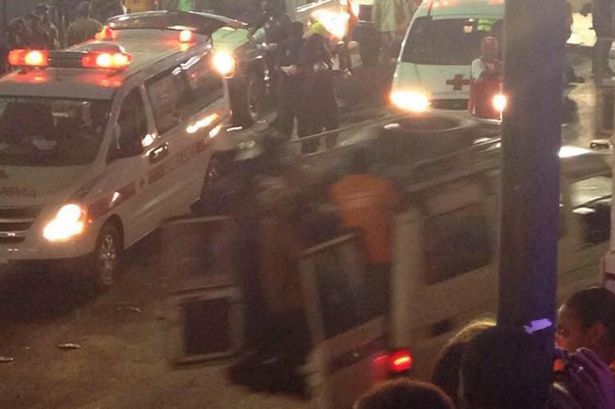 Port-au-Prince: In the Haitian capital at least 18 people on a packed carnival float are reported to have died after being electrocuted by a power line.
The accident occurred as thousands of people filled the streets of central Port-Au-prince for the annual celebration.
People at the scene said that someone on the float were used a pole or stick to move a power line to enable a float to pass under it.
Some of the victims were electrocuted in a flash of sparks, according to witnesses. Others managed to jump off, causing fear in the crowd.
Natacha Saint Fleur, 22, who was near the float at the time said that he had seen the wire falling and sparks and started running to save his life.
Joel Desire, a doctor at the general hospital, where many of the victims were taken, said that at least 18 people were died.
It was not immediately clear whether other victims had taken elsewhere.
Hundreds of people were rushed to the hospital, carrying victims while others to search family members brought by ambulance.
Video on Haiti Carnival accident

Comments