Back to Home
Re-wilding projects bring wild lynx back to Britain after 1300 years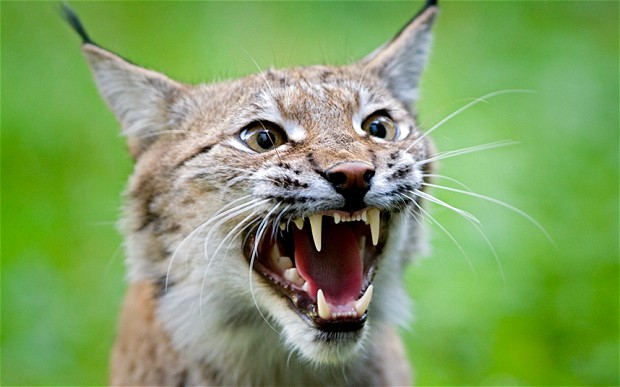 United Kingdom: Popularly known as the Keeper of Secrets, the unidentifiable forest-dwelling creature had been out of Britain for over 1,300 years.
As per the most ambitious re-wilding' projects, the large deer-eating carnivore could be introduced to three unfenced estates in UK later this year.
Thus the wild lynx could roam in the woods of England and Scotland once again.
If the project is being approved the deer eating large cats will be released onto three privately owned, unfenced estates in Norfolk, Cumbria and Aberdeenshire.
Apart from deer they also hunt hare and rabbit in abundance.
According to sources the most enigmatic, beautiful cats can bring back life to dying countryside in Britain.
The Eurasian lynx is the largest wildcat species having powerful, long legs and large webbed and furred paws.
Due to its lonely and closemouthed nature, lynx does not create any threat to humans.
The trust has launched a public group discussion to determine the reaction of the public to the plan.
Its next step is to lodge a formal application with Natural England and Scottish Natural Heritage (SNH).
These are government agencies that release licenses for such releases.
If the plan gets green signal, four to six Eurasian lynx wearing GPS tracking collars would be released later this year at each of the aforesaid sites, all of which are rich in deer and tree cover.
It is hoped that Lynx could help control Britain's exceeding deer population in the woodland forest areas.
As per analysis, more than one million wild deer are being present in various British forests where a lack of natural predators are found generally.
Deers are found damaging woodland by overgrazing and eat the eggs of birds which nest on the ground or in low bushes.
Video on Lynx, the deer hunting big wild cat

Comments