Back to Home
Solar powered plane starts its maiden epic flight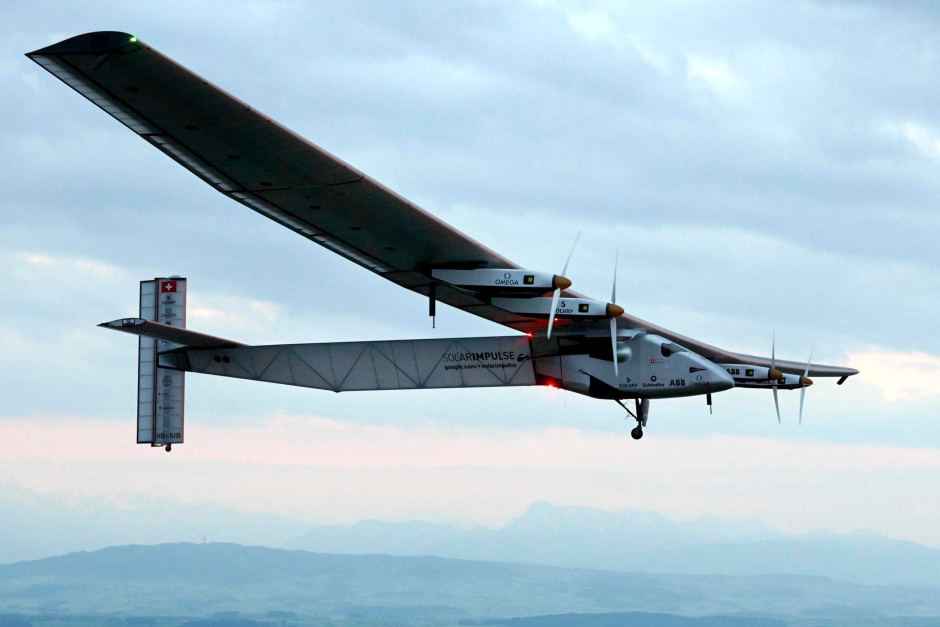 Abu Dhabi: Solar powered plane has started its epic maiden journey around the world.
This record-breaking attempt has been flagged off from Abu Dhabi.
The aircraft which is being called as Solar Impulse-2 was taken off from the Emirate and has been heading east to Muscat in Oman.
Over the next five months, the solar powered plane will be moving from continent to continent, crossing both the Pacific and Atlantic oceans.
Andre Borschberg was at the control of the single-seater vehicle while it started its flight from Abu Dhabi.
He will be sharing the pilot duties in due course with his fellow Swiss, Bertrand Piccard.
During the flight around the world, it has been planned to stop the plane at various locations around the globe, to have rest and carry out routine maintenance works.
The intention of this global flight is to spread a campaigning message about clean technologies.
Before taking off, Borschberg told BBC News that he was confident about the special airplane as it could carry them across big oceans.
To achieve the flight around the world in a Solar powered plane, the pilots have to fly over for five days and five nights which is really a challenging task.
The project has already set a number of world records for solar-powered flight, including a high profile transportation within the US in 2013.
But the present round the-world venture is altogether a more dramatic as well as daunting, and requires the construction of an even bigger plane than the prototype, Solar Impulse-1.
The new model plane has a wingspan of 72m, which is wider than that of a 747 jumbo jet. But its weight being only 2.3 tonnes.
Its light weight will be a prominent feature that supports its success.
The flight of the plane depends upon the performance of the 17,000 solar cells that line at the top of the wings while the energy stored in lithium-ion batteries is to be used to carry out night-time flights.
Operating through darkness will be highly important as the plane has to fly over the Pacific and the Atlantic oceans during night time.
Video on the test flight of Solar powered airplane

Comments