Back to Home
World's most pierced man is prohibited from entering Dubai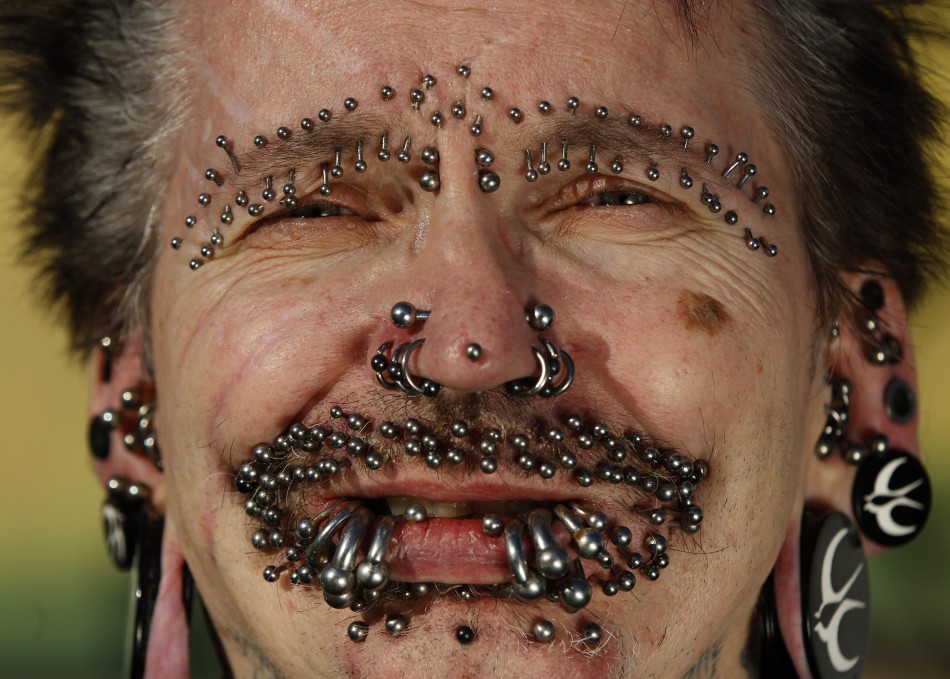 Dubai: Rolf Buchholz, the world's most pierced man, has been prohibited from entering Dubai.
The 53 year old was turned back at the airport on his way to make an appearance in a night club hotel in Dubai.
The German computer expert was chosen by the Guinness Book of World Records as the most pierced man in the world in 2012.
Rolf Buchholz has made 453 piercings throughout in his body and face. He has also implanted two horns like projections on his forehead.
The Dubai local Daily Al-Emarat Al-Youm said that the Airport officials had not given any reason for refusing his entry to the city.
Mr Buchholz told the Associated Press news agency that he was initially allowed through immigration, but later stopped and put him on a flight to Istanbul.
Regarding the unfortunate incident, Mr Buchholz said that the immigration officials had thought him as a man of 'Black Magic'.
The club officials told in a statement that they had done their best to bring him into the country, but their efforts were absolutely in vain.
As a result, his proposed appearance at the Cirque le Soir nightclub in Dubai's Fairmont Hotel was canceled.
After the incident, Mr Buchholz posted his decision on Twitter saying that he would never return to Dubai again even though his luggage is still held-up there.
Police officials in Dubai have not yet commented on the incident.
Video on World's most pierced man

Comments