Back to Home
Kid gets trapped inside a toy grabber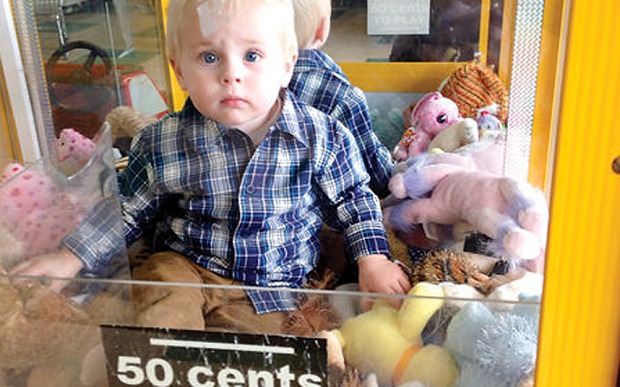 New York: An adventurous child had to be rescued after getting stuck inside a toy-grabber arcade game.
The 18-month-old kid was tempted by the collection of lovable toys behind the glass panel.
The kid called Colin Lambert was moving into the machine at a Laundrette in Maryville, Tennessee.
His grandmother Diane O'Neill told WBIR – TV that he would have crawled in while she was disturbed by a text message.
All she could see was his feet from where he had already crawled in.
She said that she managed grab his feet while he kicked her hand and got in.
According to her he would have climbed up over the glass partition and sat down with the favorite toys.
Maryville Fire Department has attended the scene and rescued the youngster who was "excited" to see them.
His mother Bridget added that he has made the whole family to be proud.
However, the kid remembered to take a toy from the machine to remind his adventure.
Video on the trapped kid

Comments